Den her matematikopgave er super nem at stille op og kan varieres på mange forskellige måder, så den bliver enten nemmere eller sværere.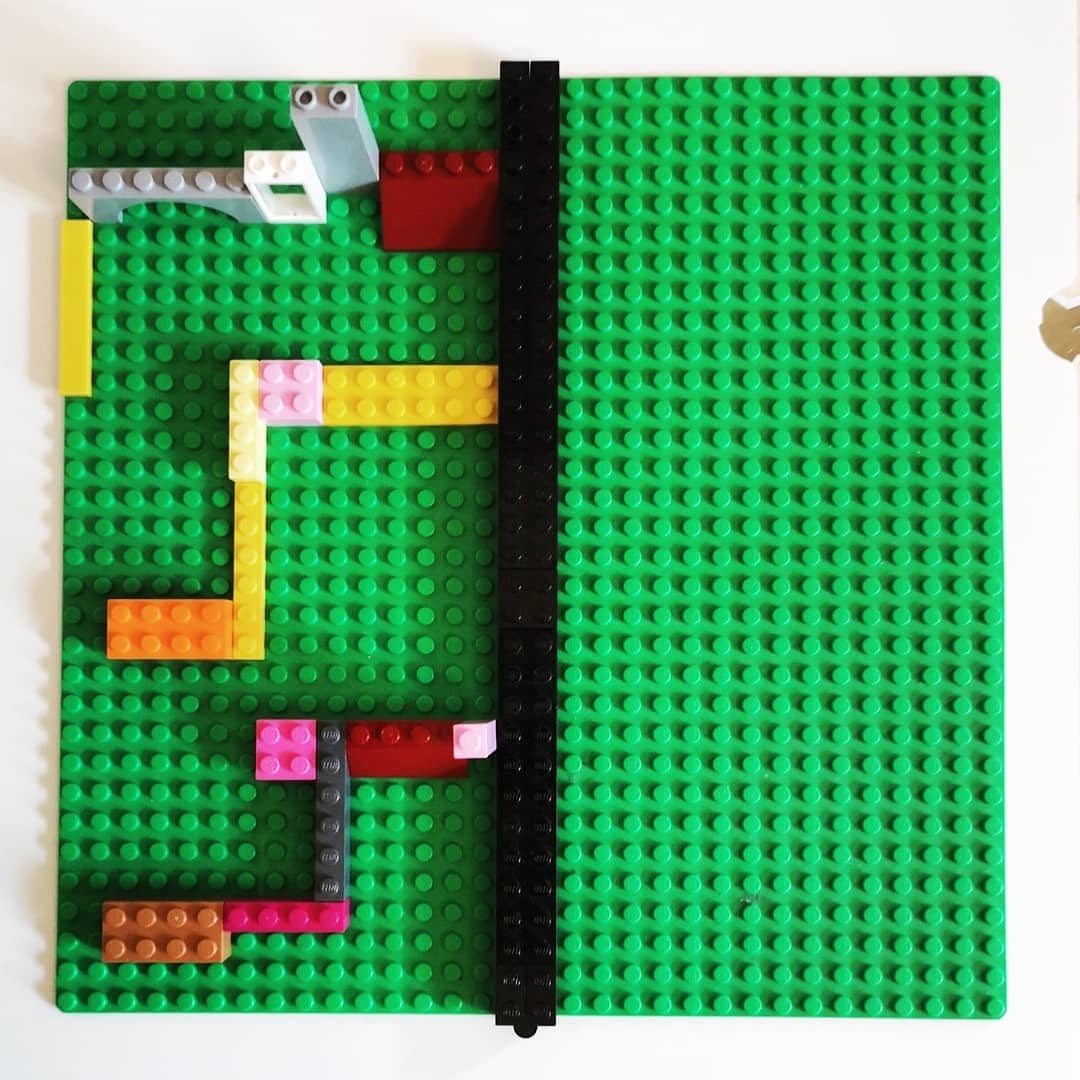 Idéen er, at du sætter klodser op på den ene side af stregen og så spejler dit barn det på den anden side.
En nemmere variant kan laves med duplo-klodser og med kun få klodser.
En sværere variant kan være at sætte klodser på begge sider af stregen.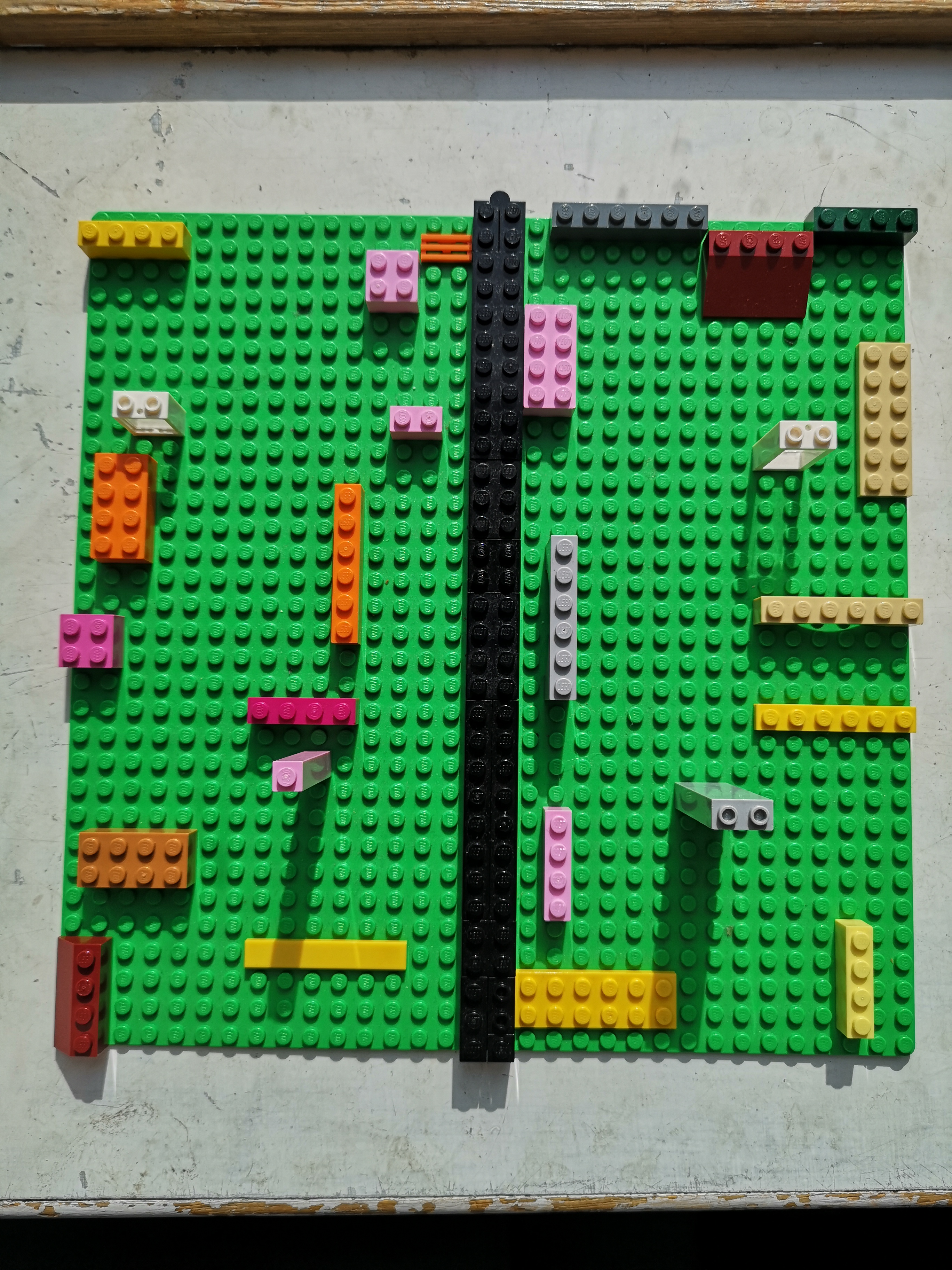 Barnet kan også lave opgaver til sig selv.
Når du gør opgaven klar, er det noget nemmere at have to bunker eller to beholdere til klodser ved siden af, da du så hurtigt kan se, hvilke typer klodser du allerede har brugt den ene af.
Har du andre idéer til spejlingsopgaver?