At samle ting op med tang styrker bl.a. finmotorik, fingerstyrke, koncentration og præcision.
Af miljøhensyn køber jeg helst brugte ting, og efter at have opgivet at komme på loppemarked med to børn, faldt jeg over det her indlæg fra Leg_paa_gaarden på Instagram med en superlet opskrift på en hjemmelavet tang: bare to ispinde en klemme og en klat lim.
I dag satte jeg så den her lille aktivitet op herhjemme.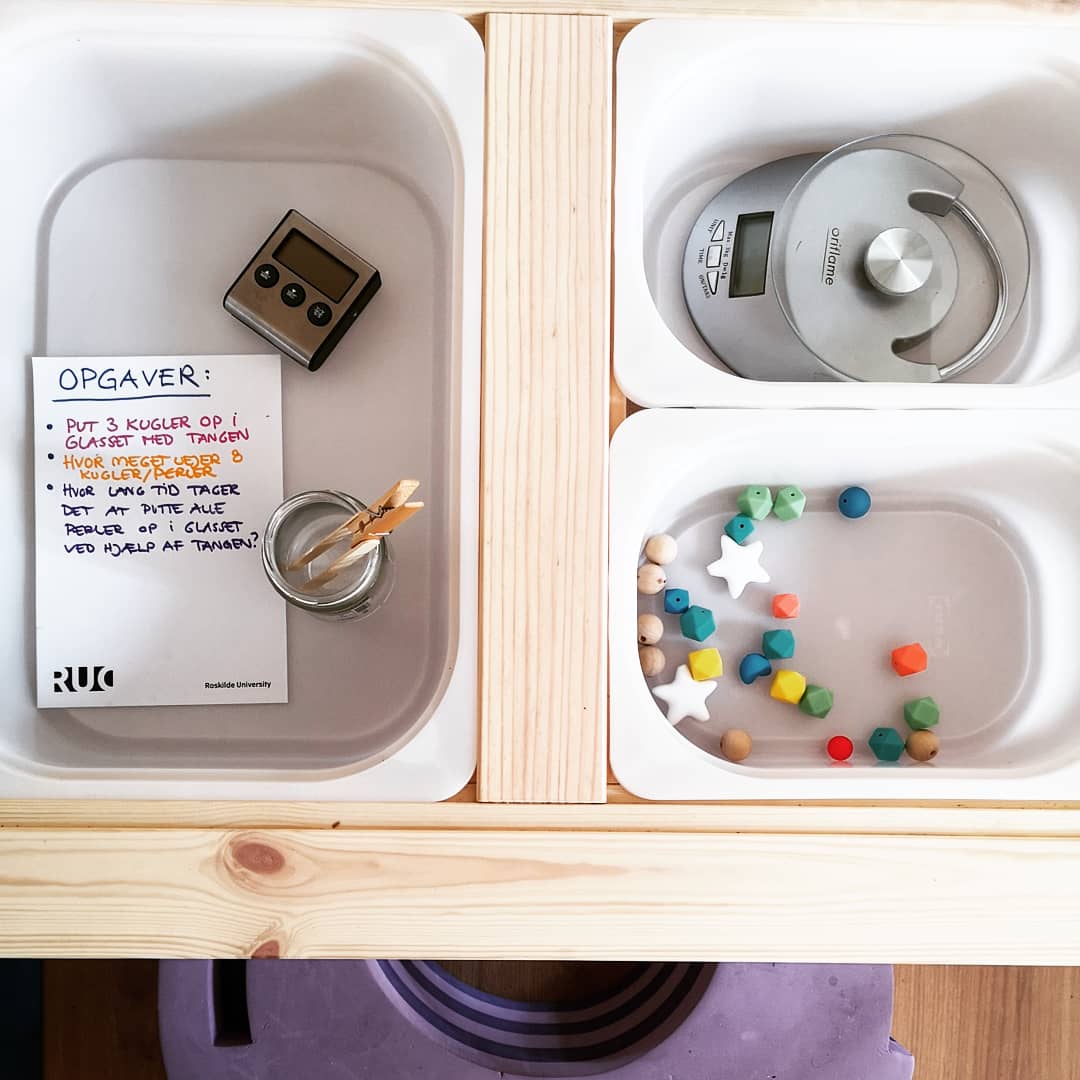 Jeg ved af erfaring, at det er nemmest herhjemme at prøve noget nyt, hvis der er en eller anden form for guidance ift, hvad man kan bruge tingene til. Derfor lavede jeg et par opgaver, hvor jeg inddrog elementer, som jeg ved er et hit i forvejen: vægt og tidtagning.
Da opgaverne var klaret, blev der spurgt efter flere.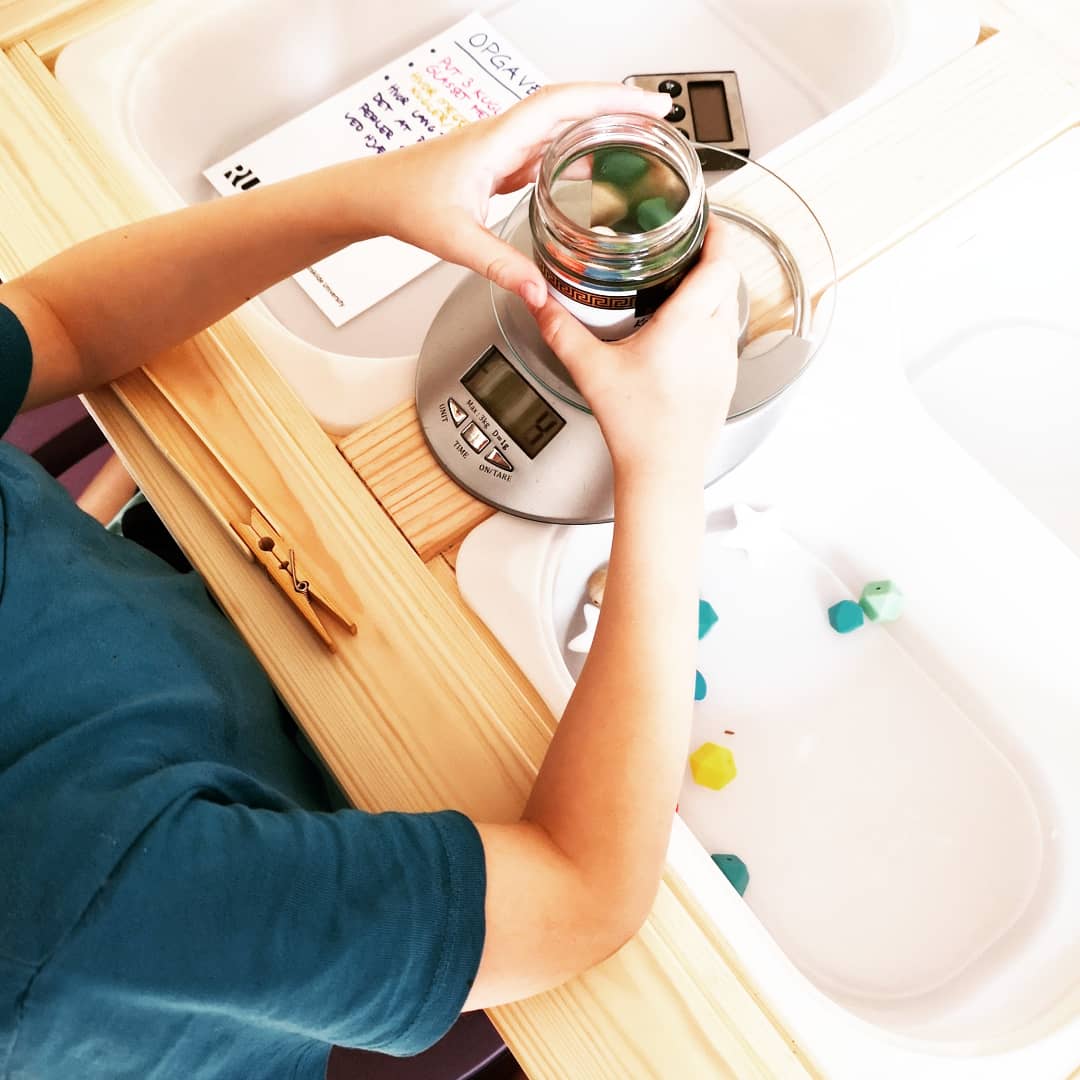 Her er hvad vi brugte:
Hjemmelavet klemmetang
Perler i forskellig størrelse
Syltetøjsglas
Køkkenvægt
Ur
Opgavebeskrivelser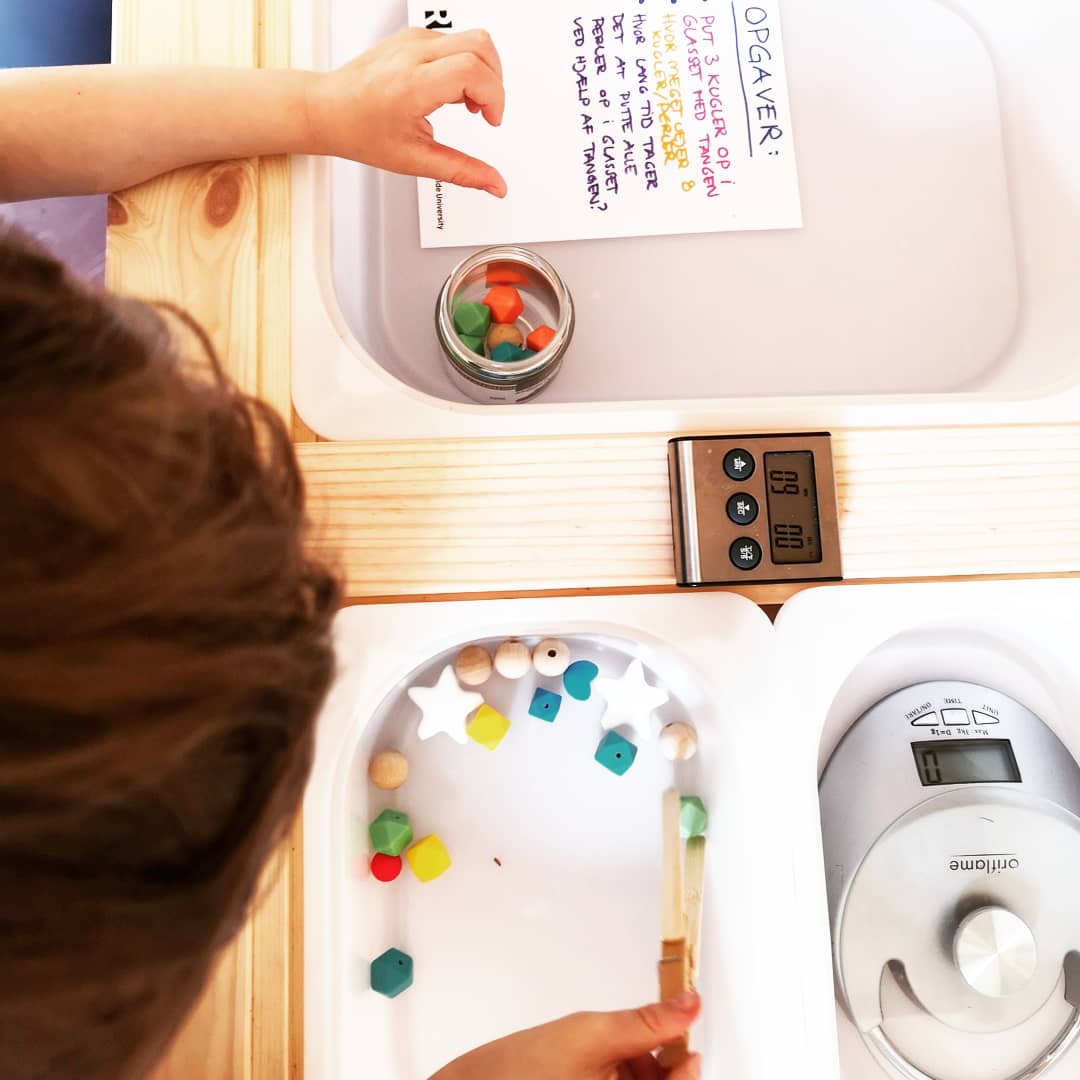 Har du forslag til andre gode lege og aktiviteter med tang?